Motor driving lessons Rotterdam: thousands of very satisfied candidates have already obtained their driver's licence at De Rijscholen Concurrent!
Motor driving lesson Rotterdam.
Trial lesson motorcycle € 50,-/ 100 minutes.
Motorcycle clothing free to use.
Fixed instructor.
Well maintained motorcycles.
Duo lessons possible.
Motorcycle driver's license
To obtain your motorcycle driver's license you have to take 3 exams:
Even if you are in possession of a car driver's license, you still have to do the theory exam for the motorcycle. The only privilege you get as a driver is a postponement: If you have a valid car driver's license, then a theory certificate for the motorcycle is required for the AVD practical exam.
Motorcycling lessons Rotterdam: Get your motorcycle driving license quickly.
Motor driving lessons Rotterdam is given from Rotterdam South. The exams you take for theory and practical will be taken at the CBR location Barendrecht or at the parking practice area in Rotterdam. In this way, your motorcycle driving lessons Rotterdam and motorcycle exams will be in the same region.
Advantages are:
During the motor driving lessons Rotterdam won't lose valuable classes time by driving long time back and forth to the practice location.
Have more time during the motor driving lessons Rotterdam to practice in your exam region.
Have more time to drive exam routes during the motor driving lessons Rotterdam.
Candidates who hold a driving license and participate frequently in traffic require an average of 20-25 motor driving lessons Rotterdam. Driving school Concurrent: motorcycling lessons Rotterdam has put together affordable teaching packages for you. You can also pay for a package per lesson or in installments!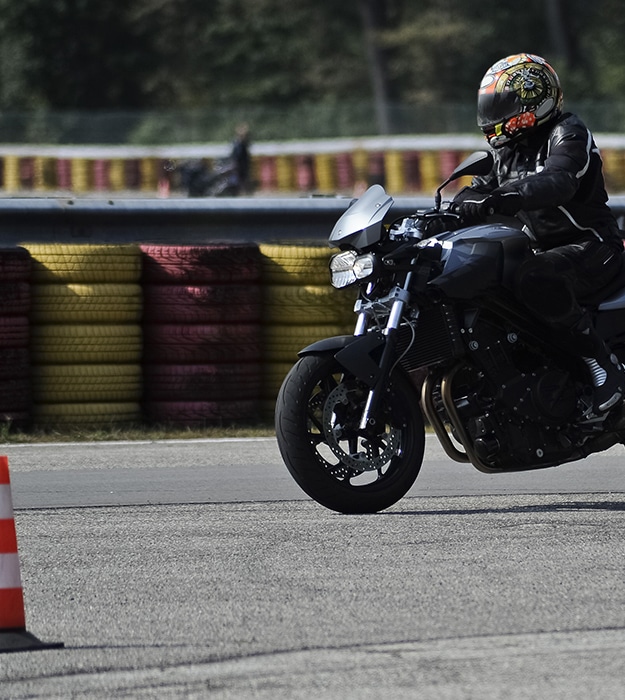 Motorcycle lessons Rotterdam
Motorcycle trial lesson € 50, – / 100 min.
Motorcycle lessons in Rotterdam.
Fixed motor driving instructor.
Get to know how many driving lessons motorbike you need.
Motorcycle course package deals.
Book your theory exam at CBR.
Motorcycle driver's license Rotterdam
21 years: motorcycle driver's license A code 80: After obtaining your motorcycle driving license, you may only ride a light or medium motorcycle for 2 years or up to the age of 24 years. After that, the driver's license is transferred to a regular category. And you can also ride a heavy motorcycle.
24 years or older: motorcycle driver's license A unlimited.
Pricing De Rijscholen Concurrent
De Rijscholen Concurrent has the best prices driving license. Packages can be paid in terms or per lesson!