The CBR theory exam is part of your driver course. You must have passed the CBR theory exam before you can take the practical exam and tests. It has a validity of one and a half years.
You have several choices in CBR theory exams. You can choose from:
Normal classical CBR theory exam (Dutch or English for the theory car only).
Classical CBR theory exam with 15 minutes extra time (Dutch or English for theory car only).
Individual CBR theory exam (with or without interpreter for all categories theory exam).

Theory car
Theory car from 16 years.

Also English theory exam.

Practice theory with books.

Theory motor
Theory motor from 17 years.

Standard in Dutch.

Practice with books.

Theory scooter
Theory scooer from 15.5 years.

Standard in Dutch.

Practice with books.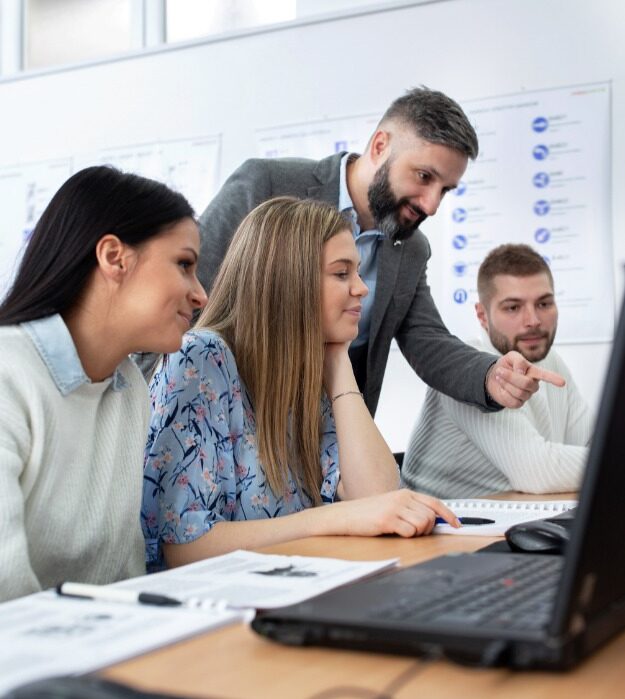 Difficulty with CBR theory exam
If you have dyslexia, nervousness or you don't speak Dutch, than you can do an individual CBR theory exam or a CBR theory exam with extra time. You always have to answer an exam question within a certain time. Candidates who have dyslexia, are nervous or cannot read/speak the Dutch language (fluently) will spend more time reading the question and the answers.
This leaves less time to choose the correct answer. During the individual theory exam you sit together with an employee of the CBR (a 1 on 1 exam). The CBR employee reads the questions and answers and you then answer. In this way you can use the time to answer. If you want to do a theory examen motorcycle or scooter in English you can only choose for the individual theorie exam. In this cas you also need to have a interpreter from Tolkennet.
A theory exam with extra time is a normal theory exam where you have a little longer time to answer per question.
Location CBR theory exam
The CBR theory exam is given at several CBR locations. Not every CBR location has a theory center. If you live in Rotterdam, you take the CBR theory exam in Barendrecht. Of course you can also choose another theory center of the CBR. You are not obliged to do the CBR theory in your own place of residence.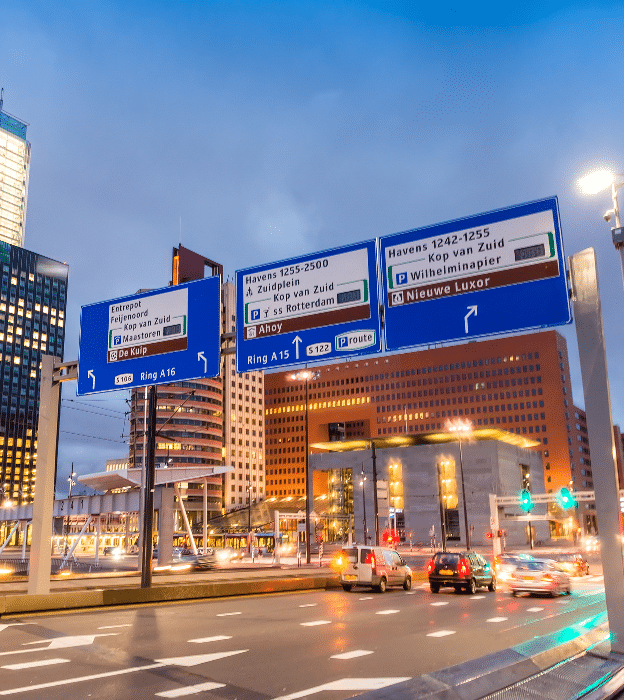 Driving training for advanced candidates
If you already have driving experience, it is wise to take a trial lesson. This way the instructor gets a good picture of your driving skills. After the trial lesson, the instructor can estimate the minimum number of lessons you will need and which driver course is best suited for that. Of course you can also skip the trial lesson and start immediately with a package offer of your choice or opt for the regular driving lessons.
Class time
Each driving school uses a different lesson time. The most common class time is 50 minutes. It is useful to have 2 lessons in a row each time, the so-called block hour. In this way, your instructor has the time to explain a certain lesson component to you properly, to have it performed and to repeat it.
There will also be sufficient time to drive in the exam region where your practice exam will take place. It is important for your study that you know the roads in the area around the CBR.
Pricing De Rijscholen Concurrent
De Rijscholen Concurrent has the best prices driving license. Packages can be paid in terms or per lesson!