Driving license motor is an experience of ultimate freedom! Many people – young and old – choose to get their driving license motorbike. For some, the reason is to easily avoid the traffic jams. And for the other it is another dream that still stands on the bucket list. Either way, driving license motorcycle is a real challenge. A feeling that cannot be described with words. You must experience the driving lessons motor so that you can feel the adrenaline and feel the kick.
Driving license motor in Rotterdam.
Motor trial lesson € 50,-/ 100 minutes.
Driving lesson motorbike € 35, – / 60 minutes.
Duo motorcycle lessons possible.
Fixed instructor.
Well-maintained recent models motorcycles.
Motorcycle clothing can be used free of charge.
Motor driving license Rotterdam
Driving school Concurrent has several package deals for the motor driving license Rotterdam. Each package consist of
Driving lessons motor Rotterdam, for a cheaper fee.
A practical exam AVB and/or practical exam AVD.
Every package you can expand with additional services such as
Extra motorcycle driving lessons Rotterdam.
Theory exam motorbike.
Interim test.
You may pay a package per lesson cash or in installments!
After registration our instructor will contact you within 24 hours. Together you book the lessons for your motor driving license Rotterdam.
The lessons for the motor driving license Rotterdam are given by a fixed instructor. A driving lesson motor last 60 minutes. It is advisable to drive two lessons in a row, the so called block hours. Your progress will be listed by the instructor in your personal instruction card.
Classes driving license motor
The classes for the driving license motor cycle lasts 60 minutes. They are more often given in block hours of 120 minutes. This has a positive effect on your driving  lessons in Rotterdam. If you take the motorcycle lessons in block hours, you have the opportunity to learn the lesson component within the classes driving license motor. You also have the time in the class to repeat the learned lesson component and to practice it more often within the class, so that the action becomes a routine more quickly. And that's what the CBR would like to see in order to go for your driving license motorcycle.
Trial driving lesson motorcycle
A good start for your motor driving license is a trial driving lesson motorcycle. The trial driving lesson motorcycle last 100 minutes and is free of obligations. The trial lesson motor gives you the opportunity to meet your fixed driving instructor. The instructor will also estimate the minimum number of motorcycle driving lessons you will need. And recommend the cheapest motorcycle lessons package for you. Experience for yourself why everyone chooses to get their motor driving license Rotterdam at driving school Concurrent.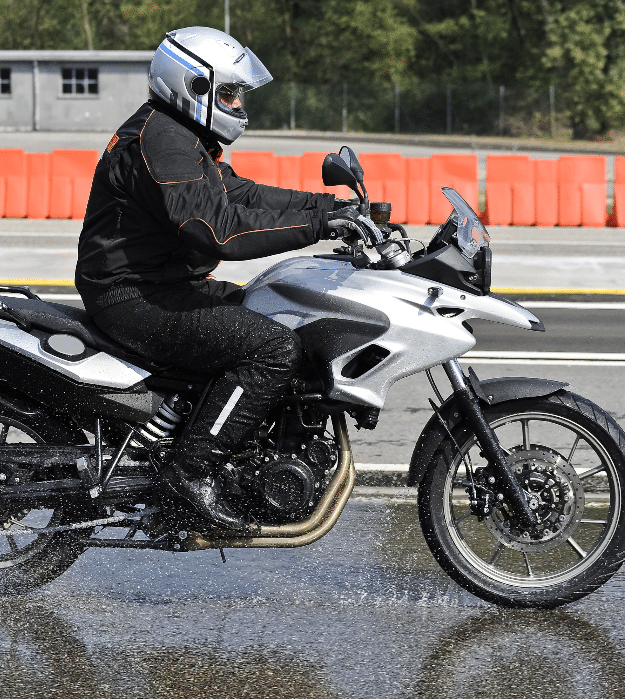 Motorcycle driving lessons together
It is possible to take motorcycle driving lessons together, the so called duo driving lessons motor. Have you always wanted to take motorcycle driving lessons with a friend, father / mother or son / daughter, now is your chance.
Motorcycle driving instructors
Our motorcycle driving instructors are very passionate about their profession. And know all the do's and don'ts when it comes to the motorcycle driving lessons and practical exams. Our motorcycle driving instructors are friendly, professional, easy to deal with and the best coaches for your motorcycle driving lessons. In addition, they are goal-oriented and try to get you to pass the motorcycle license in a quick and safe way. Our motorcycle instructors are very flexible: You can take motorcycle lessons from Monday to Sunday, during the day and in the evening.
Faq driving lessons motorcycle
Pricing motorcycle lessons De Rijscholen Concurrent