What is the practical exam AVD?
AVD exam stands for motorbike traffic participation. The AVD practical exam is the second and last practical exam that you must pass for your motorcycle driver's license. The practical exam AVD will take place in traffic. The exam lasts 55 minutes, of which approximately 35 minutes is reserved for the exam ride. The examiner will drive in a car behind you (together with your driving instructor). You will receive instructions from the examiner through the headset.
During the AVD exam, the examiner will pay attention for the control of the motorcycle, your position on the road, your viewing behavior and whether you apply the traffic rules properly. At the end of the ride you will hear whether you have passed the AVD exam.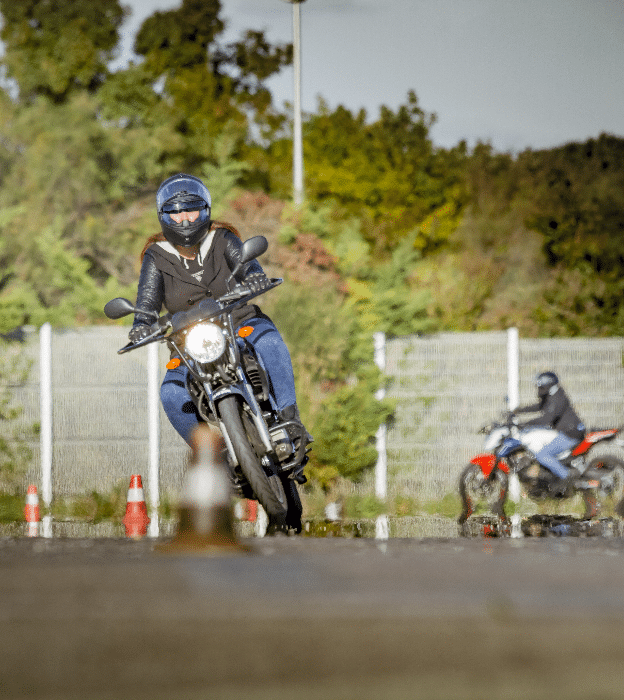 Practical exam AVD motorcycle
Now that you have passed your AVB exam. And you have obtained your theory certificate, you can go for the AVD practical exam motorcycle. This AVD motorcycle exam will take place in Rotterdam, at the CBR in Barendrecht. The exam will start with a number of technical questions about the motorcycle.
Followed by an eye test by reading a registration number plate from 25 meters away. Then the 35-minute exam ride begins. The examiner wants to see during the exam ride that you are driving safely and independently.