Practical exams for driving lessons car, motorcycle lessons or scooter lessons. The moment has come: You can apply for your CBR practical exam. How does the CBR practical exam proceed? What is the difference between all the practical car exams that are given?
What do you have to do to to apply for your CBR practical exam? And if you pass the car driver's license, motorcycle driver's license or scooter driver's license, what do you have to do to actually get your driver's license? We tell you how it works.
Driving license car Rotterdam
Driver's license motorbike Rotterdam
Scooter driving license Rotterdam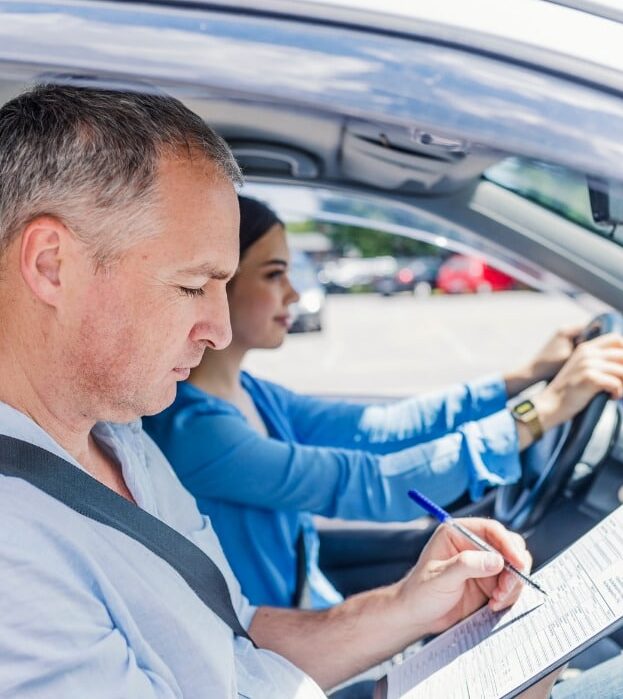 What do you need to apply for your driver's license?
A passport photo that meets the official requirements.
A valid ID
The required rate
Your driving license is valid for a maximum period of 10 years. A driving license may also be valid for less than 10 years for medical reasons or from 70 years an up. Apply for your driving license at the municipality where you are registered. After that, it takes five working days before you can collect your driving license. In case of an urgent application, you can pick up your driving license the next working day.
Book your Practical Exams
To book your practical exam CBR, we would like to receive the following:
Authorization: Go to mijncbr.nl. Login with your DigiD and let the CBR know that De Rijscholen Concurrent (2057F8) is the driving school that guides you during the practical exam.
Statement of health: Go to mijncbr.nl. Log in with your DigiD and buy a health certificate online (these costs are not included in your exam fee). Not necessary for the scooter license.
Practical exam fee: Transfer the exam fee to the account number of De Rijscholen Concurrent NL08 RABO 0103 444 203, stating your name and the name of your driving instructor.
All settled? The driving school will now book your practical exam. You will receive a message from us as soon as possible.
What happens after signing up for the driving lessons?
After registration, one of our driving instructors will contact you as soon as possible. The driving instructor will book the first appointment with you for the driving lesson.
Pick up driving lessons from work, school or home.
Motorcycle and scooter driving lessons start in Rotterdam ( Dutch only).
Book driving lessons weekly or schedule ahead.
Driving lessons also possible in evening and weekend.
Crash course possible, no extra costs!
Fixed driving instructor.
Pricing De Rijscholen Concurrent
De Rijscholen Concurrent has the best prices driving license. Packages can be paid in terms or per lesson!