Practical exam motorcycle AVB
What is practical exam motorcycle AVB? AVB exam stands for Motor Vehicle Control. The practical exam motorcycle AVB is the first practical exam you take during your motorcycle driver course. The AVB motorcycle driving lessons are given at a parking practice area in Rotterdam. Here you learn to master the AVB motor driving lessons by learning several of exercises. The AVB exam takes approximately 20 minutes. And takes place on a parking training area in Rotterdam.
If you are in possession of a valid Dutch or European car license or motorcycle driver's license category A1 or A2, you do not need to be in possession of a valid theory certificate for the AVB exam. If you pass the AVB exam, the result is valid for 1 year. Within this period you will have to complete the motorcycle course with the last practical exam motorcycle  and , if you don't have done yet, the theory exam motor.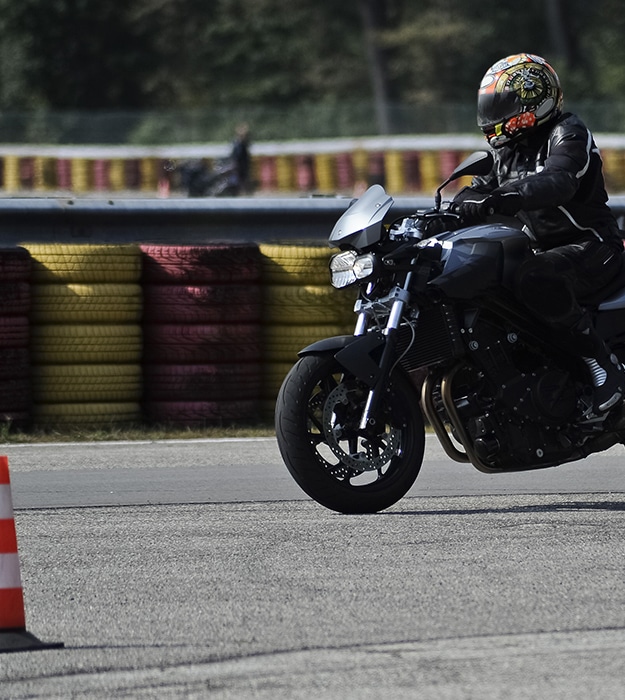 Practical exam motorcycle AVB
The AVB practical motorcycle exam consists of 12 exercises. These AVB motor driving exercises are divided into 4 groups (clusters). During the AVB motorbike practical test, seven of these exercises are tested, five of which you must do correctly to pass the AVB practical motorcycle exam.
The two AVB exercises that are insufficient should not be in the same cluster. We list the exercises for you!
Motorcycle practical test AVB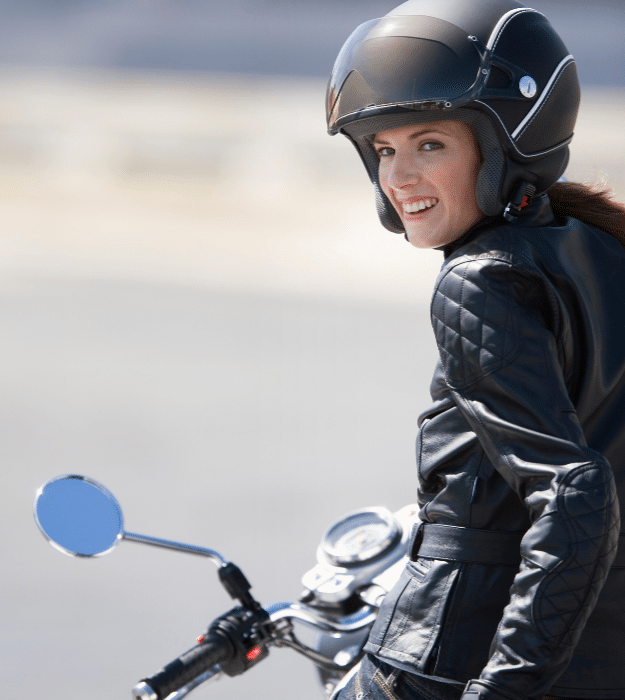 TIPS practical exam motorcycle
Your motorcycle driving license has 2 practical tests: motorcycle practical exam AVB and motorcycle practical exam AVD.
Even if you have a car driver's license, you have to take the theory test for motorcycle. With a valid driving license, you have to have to theory certificate before doing the AVD practical motorcycle exam.
Your motorcycle theory certificate is valid for a year and a half.
Your AVB is valid for 1 year.
If you are 21 years old, you can take a practical exam for a motorcycle driving license A code 80. Your motorcycle driving license will be converted to an A unlimited motorcycle license after 2 years of riding on a 250cc motorcycle or when you're 24 years old.
If you are 24 years or older, you can go for the motorcycle driver's license A.
Please note, we give motorcycles driving lessons only in Dutch.
Theory exam motor
You can learn your motorcylce theory in English through theory books. It is also possible to expand with exam training. We offer books from publisher Vekabest. They are the best choice when it comes to learning for your theory motorcycle.
know that there is no standard CBR exam available for the motorcycle theory exam. To take the motorbike exam in English, you can opt for an individual theory exam with an interpreter from Tolkennet. The costs of the interpreter are not included in the exam fee.
Pricing De Rijscholen Concurrent
De Rijscholen Concurrent has the best prices driving license. Packages can be paid in terms or per lesson!