Get more out of your driving lessons!
Driving school Concurrent gives you tips that you can pay attention to when obtaining your driving license.
First driving lesson a trial lesson
Your first driving lesson often starts with a trial lesson. The trial lesson manual car lasts 100 minutes. The purpose of the trial lesson is to get to know your instructor. And for advice on the number of driving lessons you need for obtaining your driving license. Although your instructor can see during a trial lesson how quickly you learn lesson components, the time is much too short to make a good estimate. Especially for novice candidates without driving experience it will be difficult to make a good estimate of the driving lessons. At the end of the trial lesson, the instructor will give you advice on the number of driving lessons you need.
In doing so, he gives advice on the minimum number of driving lessons you need based on your driving behavior at that time. In the further course of your driver training, your driving behavior can differ per driving lesson. Sometimes driving will be much better than other times. This can be due to various reasons. You can ensure that growth remains stable. A stable growth in your driver training can ensure that you do not need more driving lessons than necessary. And that saves you money!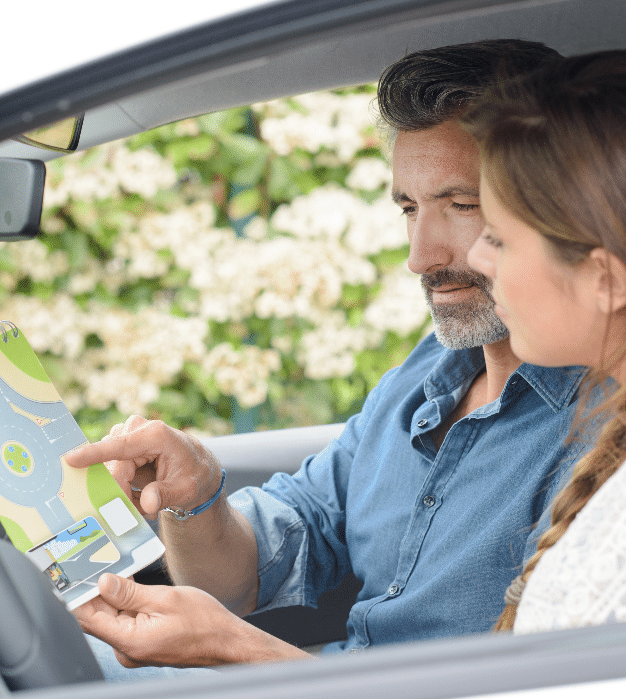 Emotions during driving lessons
Your emotions affect the progress of your driving lessons. For example, if you have had a busy day or have too much on your mind, your driving performance will be much less good. You drive better if you are only focused on driving and leave your daily worries outside the car. Easier said than done; that's true! But try to put your head on "zero" when you start the driving lesson.
Cooperation with driving instructor
Usually candidates have a good relationship with their driving instructor. If you unexpectedly do not have a "click" with your driving instructor, you will reluctantly take your driving lessons. If you drive reluctantly, you will block yourself from learning. It is advisable to continue your driving training with another driving instructor, where you have a click. If you take driving lessons at a large driving school, such as De Rijscholen Concurrent, you can arrange this very easily; with one call to the office and you will be transferred to another instructor without any problems. After a short phone call, the office staff usually quickly knows which instructor is better for you.
Theory affects driving lessons
If you start a driver training, it is advisable to already have your theory certificate. This gives less stress in your driver training. And you can be fully focused on your driving lessons. And better prepare for the practical exam. Of course it is also possible to start your driving lessons without having a theory certificate yet. In this case it is advisable to obtain your theory in the initial phase of your training. Why?
No obstacles in the growth of your driving skills. You want to prevent yourself from being able to drive that well – almost exam ready – and not yet having a theory certificate. The disadvantages of this are that the practical exam is usually only applied for when you already have the theory certificate. And after passing your theory you have to wait another 6-8 weeks (if no longer) for your practical exam. This is unnecessary extra time. In the meantime you have to take further lessons, otherwise it will be at the expense of your driving skills.
You understand the theory better if you can apply it into the traffic. If you already obtained the theory , you can apply the theory into the practical more independently. And this is of course something you should be able to during the practical exam.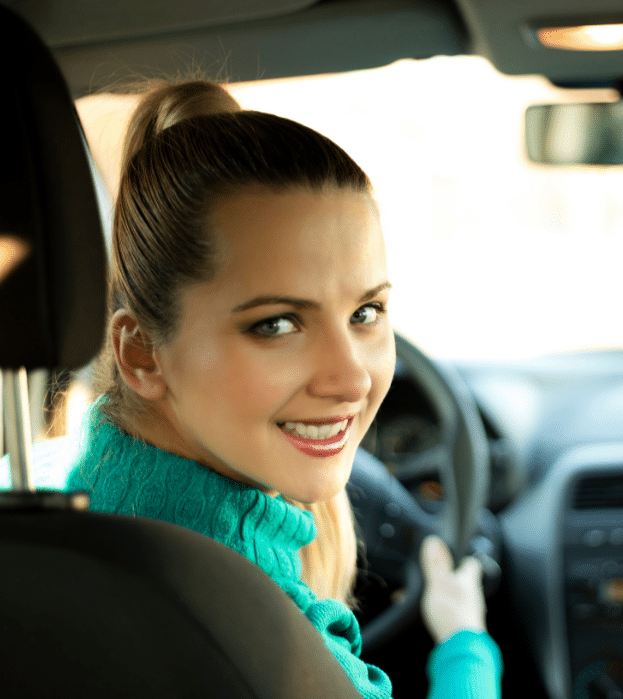 Class time
Each driving school sells a different lesson time. The most common class time is 50 minutes. It is useful to drive 2 driving lessons in a row, the so-called block hour. In this way, your instructor has time to explain, let you perform and repeat a particular lesson part. There will also be enough time to drive in the exam region where your exam will take place. It is important for your driving course that you know the roads in the area of the CBR were your practical exam will take place.
Driver training in your own learning pace
Everyone has their own learning pace. Therefore, do not compare your driving lessons with those of someone else. If you start comparing, this can make you insecure. And that is not motivating for your driving lessons.
Save for your driver's license
A driver training is very expensive, but also of urgent need for most. Make sure you have saved up for driving lessons before starting any driving course. It is a pity if you have to stop driving lessons for financial reasons. Your accumulated level will weaken if you stop in the meantime
Pricing De Rijscholen Concurrent
De Rijscholen Concurrent has the best prices driving license. Packages can be paid in terms or per lesson!